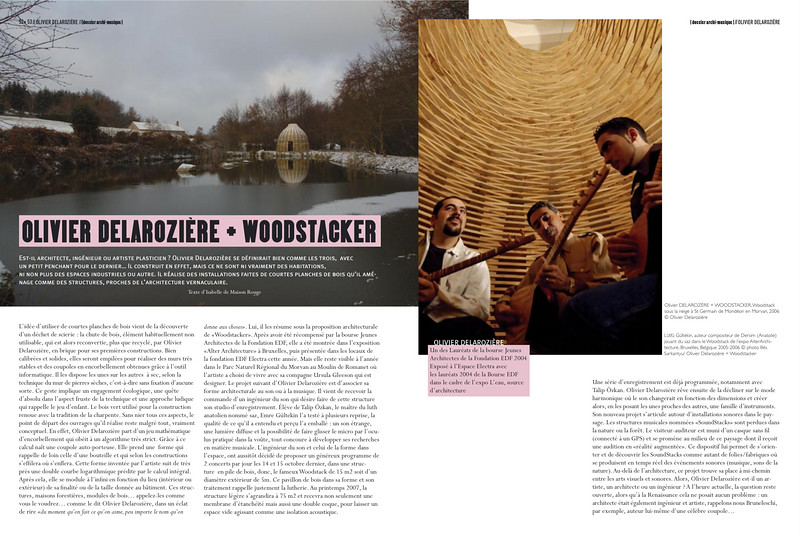 Paru dans le numéro 22 d'Archistorm un article de Isabelle de Maison Rouge sur notre travail.
Est-il architecte, ingénieur ou artiste plasticien ? Olivier Delarozière se définirait bien comme les trois, avec un petit penchant pour le dernier. Il construit en effet, mais ce ne sont ni vraiment des habitations, ni non plus des espaces industriels ou autre. Il réalise des installations faites de courtes planches de bois qu'il aménage comme des structures, proches de l'architecture vernaculaire.
Is he an architect, an engineer or a visual artist ? Olivier Delarozière would define himself as the three, with a small penchant for the last one." in Archistorm #22, 2006
Isabelle de Maison Rouge, "Olivier Delarozière + Woodstacker", Archistorm #22, Paris, Novembre Décembre 2006, pp 52-53.