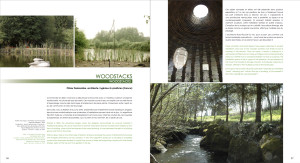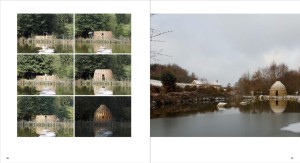 Un algorithme très strict, basé sur un principe d'encorbellement, est conçu pour créer les courbes de ces coupoles autoporteuses, en forme de bouteilles, qui s'ouvrent en leur sommet, tel un jardin de ciel.

A very strict algorithm based on a principle of corbelled construction has been devised to create the curves of these self-supporting cupolas with their bottle shapes, open at the top as if to a garden in the sky
Woodstacker in Barbaux, Sophie, Jardins écologiques / L'écologie, source de création, 2 éditions bilingues : français-anglais et anglais-chinois, Co-édition: ICI Interface (France) & Liaoning Science and Technology Publishing House (Chine), Printemps 2010, pp. 26-29.